BACTERIAL VAGINOSIS: WHAT IT IS AND HOW TO MANAGE IT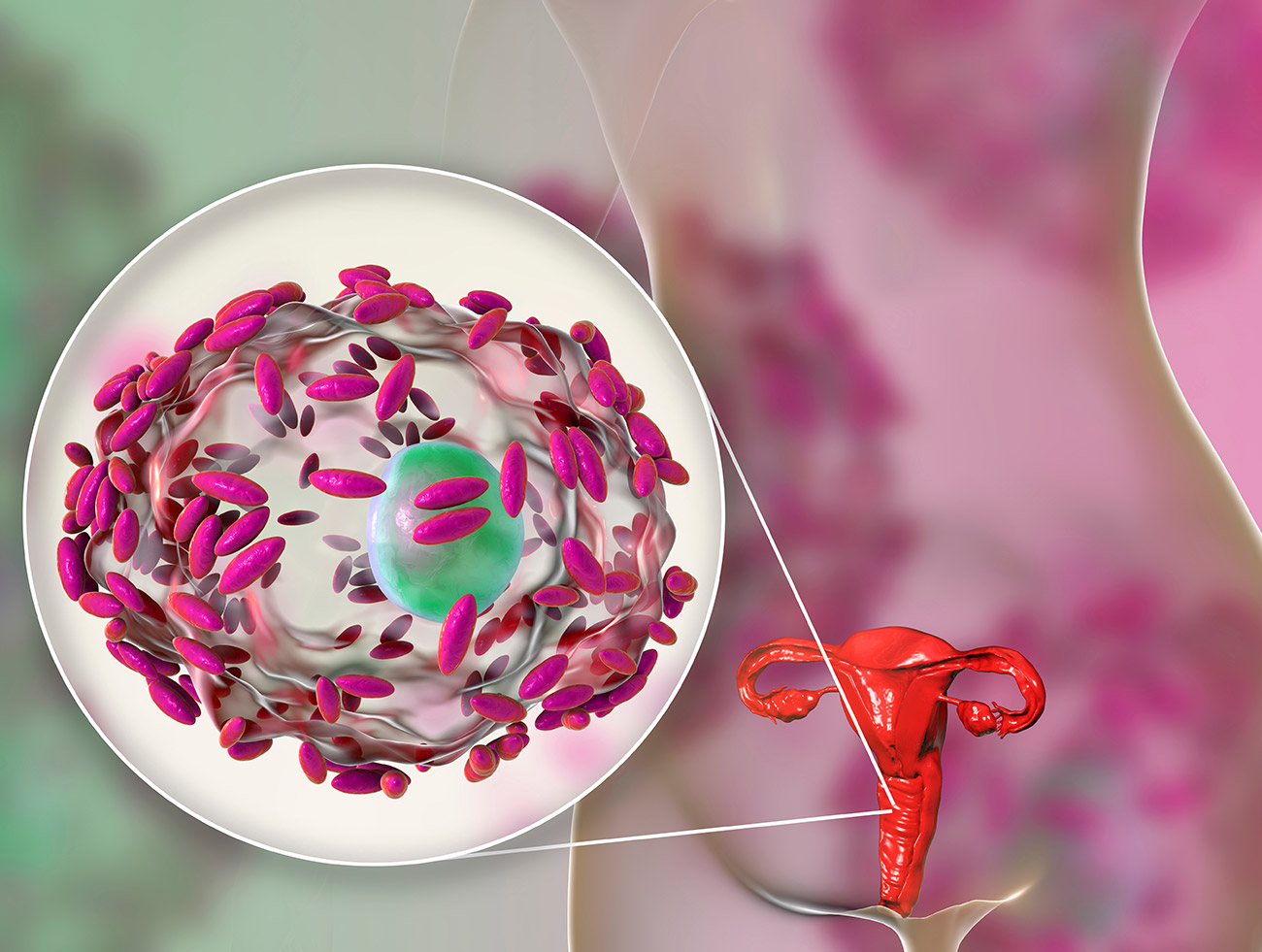 WHAT BACTERIAL VAGINOSIS IS AND WHAT SYMPTOMS IT HAS
Bacterial vaginosis (BV) is a very common pathology in women in their reproductive years and it can be easily treated and cured If recognized. However, it is essential not to underestimate it because in some cases it could have important consequences.
More than an infection, bacterial vaginosis is a dysbiosis, that is, an imbalance of the normal vaginal ecosystem associated with an alteration of the vaginal pH, which, in optimal conditions, is rather acid with values ​​between 3.8 and 4.5.
The vaginal environment is populated by numerous microorganisms and bacterial species that make up the vaginal microbiota and normally coexist in equilibrium without generating any type of symptoms. In this microbial community we can find Lactobacilli, that are "good" bacteria producing lactic acid and thus keeping the genital environment slightly acidic. However, when, for various reasons, the vaginal pH increases and becomes less acidic, this balance is altered and some bacteria that are normally present in limited quantities can proliferate and cause bacterial vaginosis.
Among the factors predisposing to growth of pathogens, one should name:
use of intimate cleansers with inadequate pH
frequent use of vaginal douches
antibiotic therapy that reduces the count of lactobacilli
Bacterial vaginosis is often attributable to the bacterium Gardnerella vaginalis, and, to a lesser extent, to other anaerobes such as Atopobium and Prevotella.
SYMPTOMS AND COMPLICATIONS
The presence of bacterial vaginosis is not always signaled by symptoms, but it is usually characterized by:
unpleasant odour (often referred to as "fishy smell")
abundant gray-white and rather fluid vaginal discharge


More rarely, it can also cause:
vulvar and vaginal itching
burning when urinating
pain during sexual intercourse

In addition to these unpleasant symptoms and a general discomfort, a bacterial vaginosis that is not properly treated can have unpleasant consequences. For instance, BV has been found to be associated with incidence of multiple STIs (sexually transmitted infections) and also the onset of PID (pelvic inflammatory disease), which, when neglected, can increase the risk of ectopic pregnancies and even cause sterility.
Moreover, in the case of untreated bacterial vaginosis during pregnancy, the infection can spread to the amniotic membrane, causing its premature rupture and therefore causing preterm birth.
THERAPY AND PREVENTION
In the presence of symptoms and during pregnancy, bacterial vaginosis is treated with antibiotic therapy (metronidazole or clindamycin).
These drugs determine a rapid response, but often do not solve the issue of recurrences, that is the cyclic return of bacterial vaginosis due to the persistence of a condition of dysbiosis in the vaginal microbiota.
In this case, the use of probiotics can be useful for restoring the balance in the vaginal microbiota, repopulating with lactobacilli and re-establish the proper pH, indicator of lower infectious incidence.