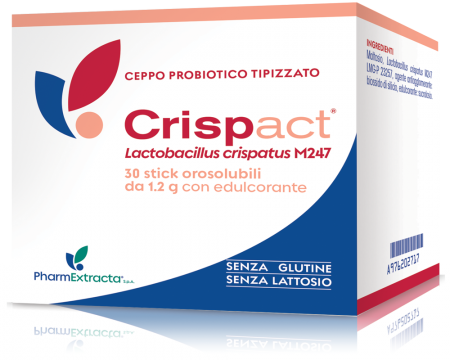 Crispact® Orosoluble Sticks
Crispact® is a food supplement in stick packs containing the probiotic strain Lactobacillus crispatus M247.
Each stick pack contains at least 20 billion CFUs (colony forming units) of Lactobacillus crispatus M247, useful for the balance of bacterial flora.
Suitable for all women from puberty to menopause.




A dedicated page where you can find the answers to the most frequently asked questions.